an incidental industrial gem
Our company, Urban Relic Design, has had a long and happy history working with fordite. We are nuts about this material we also call Motor Agate, and are dedicated to producing fine and collectible fordite jewelry. 
Our current inventory of beautiful custom fordite jewelry work is available for direct purchase on our jewelry studio's company website, 
If you are shopping for fordite jewelry, please visit us there! If you are just curious about this material, come on and explore the history and gallery pages…
~ This website is designed for informational purposes about fordite. All of the items pictured on this website are examples of what we have made with fordite, and have long since been sold.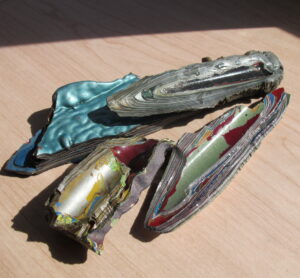 Fordite Types
Learn about the 4 generally identified types of fordite.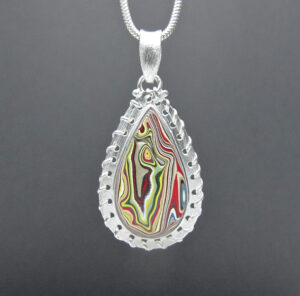 Jewelry Gallery
Many examples of hand crafted fordite jewelry by Urban Relic Design.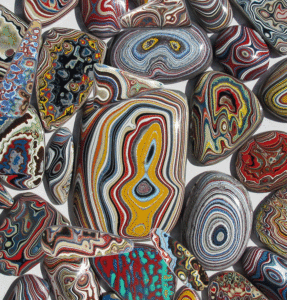 Cabochon Gallery
Examples of hand polished gemstones made from fordite by Urban Relic Design.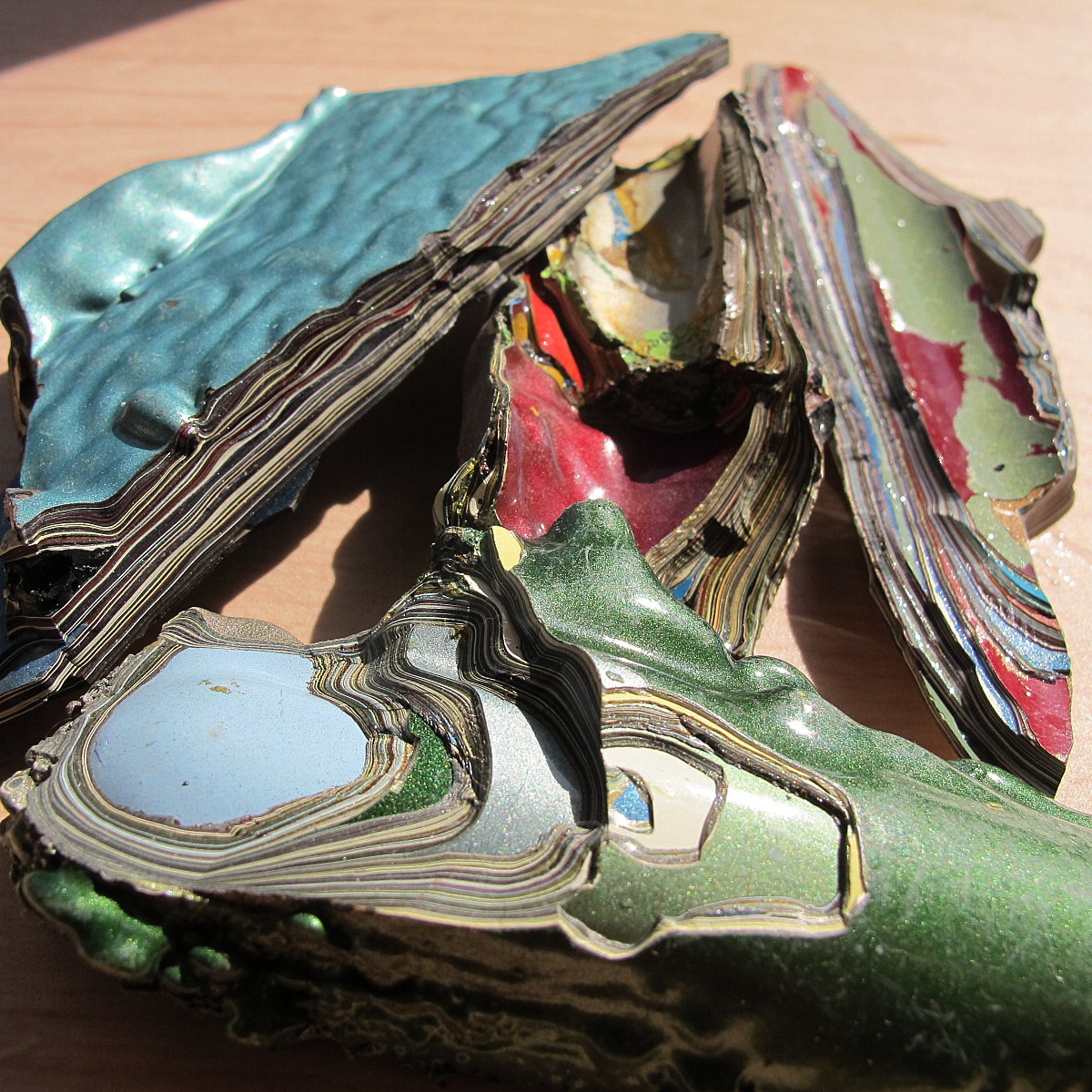 what is fordite?
OLD METHODS, NEW TRICKS.
Fordite, also known as Motor Agate, is a unique automotive enamel material with an interesting history. The original layered automotive paint slag "rough" was made incidentally, years ago, by the now extinct practice of hand spray-painting multiples of production cars in big automotive factories. 
The oversprayed paint in the painting bays gradually built up on the tracks and skids that the car frames were painted on. Over time, many colorful layers built up there. These layers were hardened repeatedly in the ovens that the car bodies went into to cure the paint. Some of these deeper layers were even baked 100 times.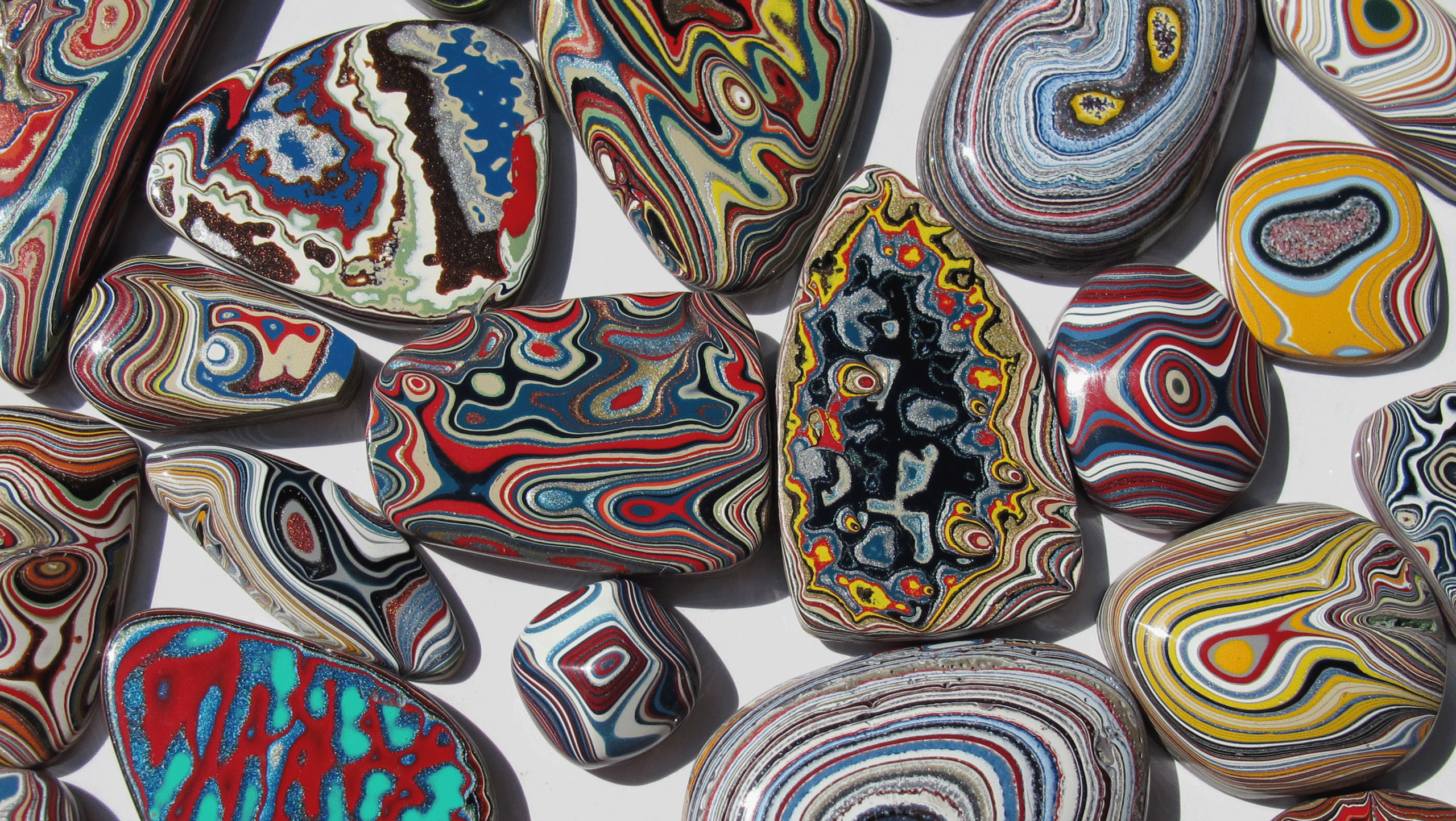 Newsletter
to receive first notice of new works available for purchase, subscribe to our mailing list.